Blind Faith 6/18/69 SBD (FLAC):
If you don't know much about Blind Faith, you are sadly missing out. Blind Faith was one of the first rock supergroups, made up of Ginger Baker, Eric Clapton, Rick Grech, and Steve Winwood. The band released one album and played one tour in 1969, and they haven't played together since. Winwood is playing as part of Eric Clapton's Crossroads Festival in Chicago this summer, and we can only hope they will play some choice Blind Faith cuts. I'm sure we'll get it.
Soundboards of the band's live performances are few and far between, so I was pretty damn excited when I came across this torrent recently. Last year a DVD of Blind Faith's debut performance was released. While that opening show was decent, the show featured in this torrent finds the band playing as a much more cohesive unit. The improvisations in songs like In The Presence of the Lord and Do What You Like are nasty. Winwood's voice sounds great, especially on Can't Find My Way Home. Blind Faith had only recorded six songs, so they supplemented their set with Traffic's Means to an End, as well as a terrific cover of the Rolling Stones' Under My Thumb. Thanks to ECMusicMan for liberating this bootleg for all of us.
Leftover Salmon 8/14/97 DSBD (MP3, FLAC, STREAM):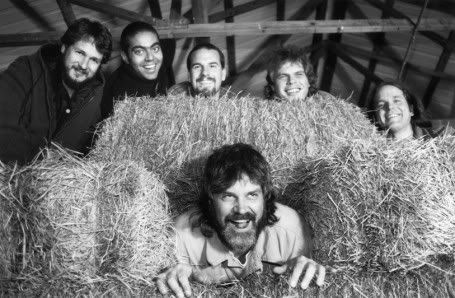 This summer, Leftover Salmon will reunite for performances at the High Sierra and All Good music festivals. I first saw Salmon at the Wetlands in 1994 when they opened for the Dude of Life. I was extremely impressed at how deftly they worked rock and roll jams into bluegrass music. One of the other things that stood out immediately was the band's sense of humor. The guys all joked with each other and the audience for minutes in between songs. They were genuinely having a good time, and that energy was contagious.
Let's remember how good this band was in their heyday by checking out a show from the Summer of 1997. Bill Clinton was in office, Phish was touring the country, and Leftover Salmon was bending genres together as if they were lego pieces. The band weaves in and out of both originals and covers during this two hour-plus show. Mark Vann's banjo playing is intense throughout the set, and he will be sorely missed at the upcoming reunion gigs. This whole show kicks ass, but if I had to pick two or three highlights, I'd choose Funky Mountain Fogdown, the Jugband Song sequence, and the Wake N' Bake encore. So heady, brah.
Give Us The Money Lebowski 4/7/07 DAUD (MP3, FLAC, STREAM):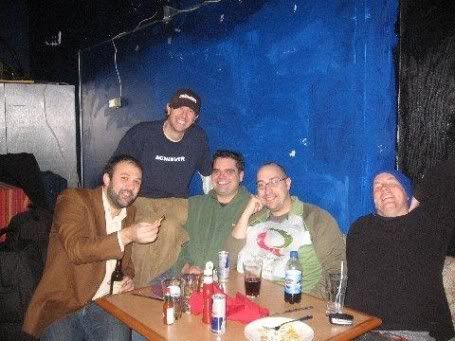 When the Scarecrow Collection takes a break from the road, a few of the band members gig as Give Us The Money Lebowski. GUTML plays a mix of jamband covers, with the occasional Lebowski original thrown in. These guys are a total party band, and most of the audience at their shows seem to know each other. The playing is loose, just like the atmosphere. Recently some kind taper uploaded their recent gig opening for The Breakfast to the Live Music Archive.
Most Lebowski shows feature both the band and audience getting extremely drunk. This was an opening gig, so the boys didn't get too wasted. That works out better for people that are listening to this show after the fact.
The band begins with a rousing rendition of Panic's Makes Sense To Me before seguing into one of their few originals, Who's Got Papers? Good Times, Bad Times shows off the amazing guitar work of Nick Setteducato, while the other guitar player, Chris Cartelli, does a great job of adding textures to the First Tube > Fire set-closing combo. Tim Palmieri of The Breakfast came out for the final tune to add more guitar theatrics. Scarecrow Collection is heading out on tour, meaning that Lebowski gigs will be far and few between for the next six months. Fret not, as you can't keep a good cover band down for too long.
Besides all the shows above, I've spent a lot of time listening to all the gems that have been released as part of the Grateful Dead's Taper's Section. This week's edition is off the charts. For instance, check out the Shakedown > Jam from a soundcheck held on 4/21/79. That's the day before Brent Mydland's first show. It doesn't get more heady than that!
What have you been listening to this week?