HT Contributor Eliot Glazer has tremendously terrible taste in music. But he's an adroit wordsmith, and he's gonna try to convince us that the bad is really good.
As a bona fide legend in the history of popular music, Notorious B.I.G. — he of the well-tailored mushmouth who helped close the bridge between gangsta rap and party jams —  deserves a little R.I.P., don't you think?
Sure, I'll Be Missing You was an apropos eulogy of sorts upon Biggie's passing, but has it really been that necessary to dig up every remaining verse that escaped the man's mouth before his departure? Well, no. And nothing may prove that point more than the cheesy, dirty video for Nasty Girl, which showcases the lip-syncing talents of Jagged Edge, Usher, and Fat Joe/Big Pun/Heavy D (it's always a crapshoot when the dude wears sunglasses).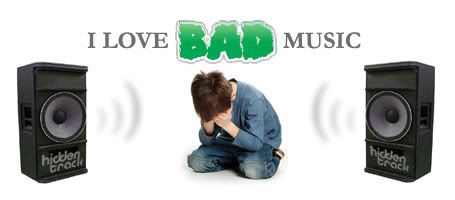 Why why why do I actually enjoy Nasty Girl? It should be a crime, really. The amount of camera time dedicated to our vicarious worship of Diddy (ooh, look's like someone's arrived in a glass elevator, and it ain't Charlie Bucket!) is mildly despicable. And even as Pharrell looks mighty nice all sk8er-gangsta, bandanna wrapped around his neck like a true space cowboy as he mouths lyrics like "pull your g-string down south," one is quickly reminded that Biggie, perhaps withstanding the chance he might have been afforded to continue shape-shifting the plane of hip hop, really helped catapult being a ho to the mainstream.
When Jagged Edge encourages all the females to "grab [their] titties for B.I.G.," the stodgy Women's Studies major in my soul can't help but hear the cartoonish sound effect of a record scratch and mushroom bomb. Really, ladies? Are you really going to cup and squeeze your boobies as a method of paying tribute to a posthumous music legend? Is slutting out the new eulogy?
[youtube]GGUMIYgaXeA[/youtube]
Guilty as I may feel to say it, if it means I get to publicly pay homage to a guy who helped define what is arguably the most inventive contemporary genre of music of the 21st century, I'll tug at my scroat. This one's for you, Biggie.