SB: Do you play all of the songs on the album live? Have any taken on a life of their own in the live setting?
JM: Yes and yes. We play all the songs live and each one has a life of its own. Similar to the order of the songs on the record, a song has a certain role in the set from night to night. Although we create different sets every night, each song finds its appropriate spot in the flow of the set…the right song at the right time hits the spot!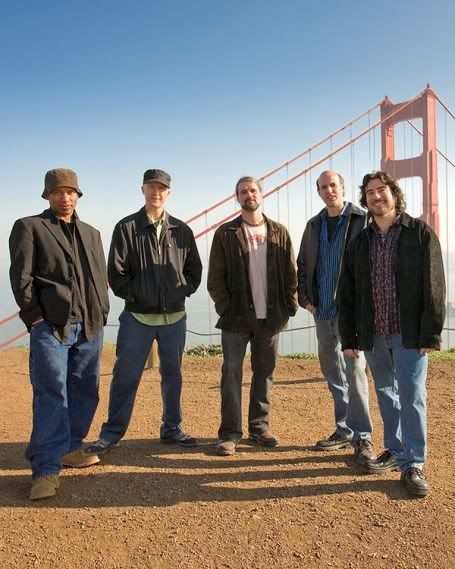 SB: How did you find working with John Cutler?
JM: Is was an incredible experience. John brought a history of knowledge and experience into the studio that we needed to make this record. Once he got into the tunes he found ways to make each song take on a life of its own. He also made sure that we stayed as "analog" as possible, using 2-inch tape and automated mixing. It's the hard way these days, but the sound is so much warmer. On a personal level I enjoyed getting to spend a month in the studio with John…he's a great guy.
SB: Two years ago you guys were part of the Big Summer Classic. Did being a part of that festival help the band grow the fanbase? Would you do another festival tour again?
JM: Big Summer Classic was incredible. We would gladly do that tour again. We do play a lot of festivals these days, but to get to tour a string of dates with the all the best bands on the scene and hang out everyday was such a treat. I think it grew our fanbase tremendously…a lot of kids come up to me at shows and say "Hey I saw you guys on Big Summer Classic, it was the first time I'd seen you!"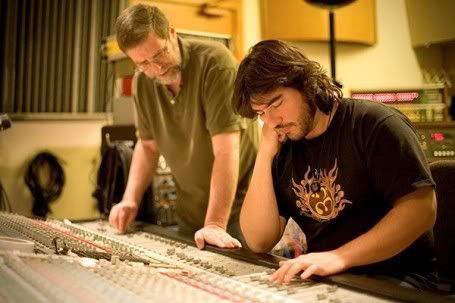 Photo of Jeff Miller and John Cutler by Anne R. Cutler
SB: Is Ron Johnson still considered the "new guy?" What has he brought to the band?
JM: Ron comes from the funk school having played with Karl Denson for many years. I'd say we have a little more funk in our step these days. I don't really see him as the new guy in the band as much as an experienced veteran who has played many of the stages we play. His experience has been beneficial.
Photo by Anne R. Cutler
SB: What do you think about the surge in music piracy? So many bands spend plenty of time and money recording albums only to have them distributed for free via bit torrent. How do you go about convincing people to buy the album?
JM: Well, there is nothing anyone can do about technology. It's an ongoing challenge for musicians to find ways to sell their music. The tide has definitely turned toward online sales as opposed to going to record stores. I don't think it's about "convincing" people to buy the album but rather making good product that people want to pay for. We are releasing the album on iTunes, for example, with a full online booklet with photos from the studio, lyrics to all the songs, etc…
SB: What music do you listen to these days?
JM: I get most of my music listening in the van. We have Sirius radio and everyone likes different stuff. I like hearing what other bands in our scene are doing…lately I've been getting back into listening to straight-ahead jazz.
SB: What does the future hold for New Monsoon?
JM: We are just fortunate to get to do what we do. We will continue to make the best music we can, put on the best shows we can, and hopefully grow the great family of fans that support us.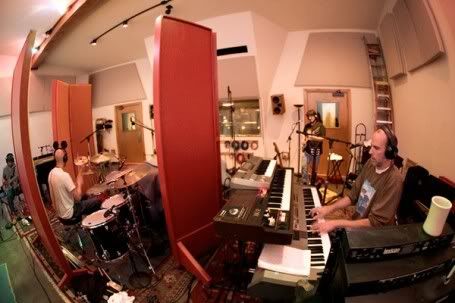 Photo by Anne R. Cutler
Thanks to Jeff for taking the time to speak with us. New Monsoon is currently in the midst of a tour that will take them around the country through the end of the year. Check out New Monsoon's website to sample or purchase V.