In an effort to thwart scalpers from gobbling up the best seats for their upcoming tour industrial-rockers Nine Inch Nails will offer their fans exclusive access to purchase tickets beginning roughly 72 hours before the general on-sale.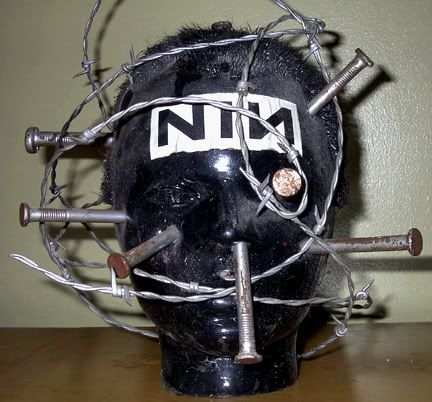 Taking things even a step further, each ticket will be personalized with the purchaser's legal name. Their ducats will only be available the night of the show at will call, at which time the person who purchased the tickets will have to immediately enter the venue. We commend NIN on their efforts, though that last part seems a bit extreme.
Finally, CMJ is putting out a last call to enter their Road To Bonnaroo contest. The winner will get the opportunity to be CMJ's on-site correspondent, and gets a live shift on Radio Bonnaroo. One catch: you need to be a college student with a weekly radio show in order to enter. I guess we're not gonna win this one.