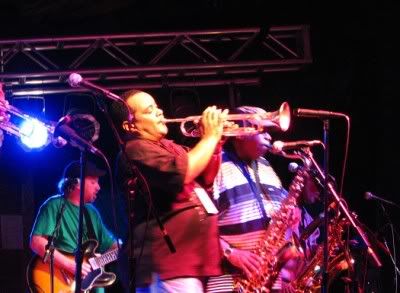 Zach Deputy's early Friday set got the weekend warmed up with his tropical flavors and complex, acoustic, guitar patterns. The Everyone Orchestra played later that day and was perhaps the biggest headliner of the festival. The lineup included Kang from the String Cheese Incident on mandolin, EO regular Jon Fishman of Phish on the drums, Kofi Burbridge on flute/keys and Janis Wallin on Bass.  Fishman put on a strong and steady show, which even included a vacuum solo. Kang's mandolin was a bit more subdued, but fit in well under the lead of Matt Butler, the conductor and project's mastermind.  The great thing about EO is the revolving lineup, which was particularly impressive at Bear Creek. Butler's "special move" as conductor at this performance was pointing back and forth wildly between sections of his ensemble, having each side trade notes; this would get faster and faster until the song would erupt into a climax. Butler also led the group in a song celebrating the election of Obama; this was a common sentiment among performers throughout the weekend and was celebrated from stage to stage.
Saturday was a particularly exciting day of music that provided the bluegrass fix. Yonder Mountain String Band, one of the festival's headliners, performed an upbeat set.  Jeff Austin – Yonder's mandolin player – got the crowd warmed up, with anecdotes of fond memories he had of the park's conduciveness to campground jam circles and fun with mycology.  Though YMSB is not the most prolific of all bluegrass bands, they have managed to merge the world of bluegrass with that of the improvisational and live music scene, in doing so they have carved for themselves a solid niche out of newgrass and jamgrass. YMSB is one of the few bluegrass bands you can count on for eclectic covers, playing two reggae covers, The Harder they Come by Jimmy Cliff and another of more controversial nature.  I was grateful I brought my banjo to this festival as it provided me with much needed practice, as I warmed myself by the fire in the 45 degree night time air, once the hot Florida sun went down.
Doctor Claw was a highlight of the weekend; the band is comprised of Nick Daniels and Ian Neville of Dumpstaphunk, Adam Deitch, Nigel Hall and Eric Krasno of Lettuce as well as Big Sam. This is a truly rare collaboration that usually only occurs on the stages of Jazz Fest or some other chance occurrence. Kofi Burbridge joined the all-star lineup, which might as well have been a night in New Orleans, because a good portion of the city's top players made it down to the north Florida woods to party and play together. Nigel Hall proposed to his wife to be and got married that same weekend, with a touching ceremony in the Suwannee lakeside chapel, in which Kofi Burbridge played the flute.
Next up, Lettuce played the Big IV Stage, a smaller stage on the edge of the woods. Lettuce served up more thick bass lines and emotive organ. They were joined by Ivan Neville, Kofi Burbridge, Skerik and guitar virtuoso Derek Trucks. Though not advertised on the bill, Derek Trucks paid a tribute to his native Florida with his collaborations. The Spirit of Suwannee also happens to be the destination of the Allman Brother's own festival in the springtime. Trucks let the guitar sing with his trademark slide, sounding like a gospel singer off of a 1960's R&B record, Trucks' soaring guitar added so much soul and melody to the music that a CD of this set would be worth its weight in gold. Other highlights of Trucks' collaborations included trading solo's with Jim Weider of Jim Weider's PRoJECT PERCoLAToR and The Band (1983-1999).
Directly after Lettuce was Dumpstaphunk and the Bear Creek Dumstajam. Dumpstaphunk is particularly popular in this part of the U.S and accordingly had a prominent role at this festival.  The "Super Jam" incorporated a Directly after this inspiring set was Dumpstaphunk and the Bear Creek Dumpstajam. Dumpstaphunk is particularly popular in this part of the U.S and so has a prominent role at this festival.  The "Super Jam" incorporated a number of guests including Big Sam, Derek Trucks, Kofi Burbridge, Sam Kininger (Lettuce, Soulive), Brian Jordan (Karl Denson's Tiny Universe), Derek Trucks and Skerik. The experimental jazz of Skerik's collaborations would add a particular variety and sound quality that took the music to a whole new level. The Jam included a rendition of Let a Woman Be a Woman, Let a Man Be a Man, a funky version of the Rolling Stones' Miss You and Creedence Clearwater Revival's Fortunate Son, with sweet slide provided by Trucks.
These particular musicians all did heavy collaborations with each other throughout the festival, almost forming a revolving super group; it blurred the lines between specific musical brand names, and created one big musician gumbo, where people play with each other because it's fun and because it sounds good.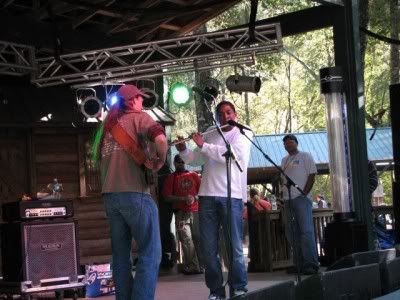 Other notable performances included the virtuosos from the Dirty Dozen Brass Band who wowed the audience with their complex arrangements and tight musicianship, playing a wide range of styles from '40s ragtime to '60s jazz, up to more contemporary sounds. This was one of the most impressive shows, raising the bar for everything that followed. The Florida ska band the Soular System played the park's small indoor club, filling the place with smiling, dancing bodies. Strut, a band formed at the historic intentional community the Farm was an interesting band thrown into the mix and played on a stage set up in the campground. Saturday night, Pnuma Trio provided live electronica that created dark, yet mellow, mood music for a midnight in the forest.  JJ Grey and Mofro's set paid tribute to Florida by singing about Ybor City in Tampa and orange blossoms, they ended the set with a rousing cover of Muddy Waters' I Got My Mojo Working.
I used to be cynical over Perpetual Groove's initial hype, seeing them as just a standard rock quartet, now I know I must not have been paying close enough attention.  With a level of jamming second only to the Allman Brothers Band and an extremely powerful rhythm section, I now see the band as a king of covers as they shredded through electronic and hipster songs Praise You and All My Friends, by Fat Boy Slim and LCD Sound System respectively.
The New Mastersounds closed out the show with their second set of the festival. This band blew me away with their virtuosity and ability to communicate non-verbally, almost telepathically, to create perfectly in sync, funk masterpieces. I was surprised how after their set I coincidentally opened up the Home Grown Music Network's catalog to find these words about the band: "Led by guitar virtuoso Eddie Roberts this telepathically tight quartet features plenty of Hammond grooves by B3 burner Bob Birch." This perfectly summed up the phenomena I had just witnessed on stage. The New Mastersounds create an authentic vintage sound, while still pushing the boundaries into realms never imagined. A collaboration with jazz saxophonist Skerik filled out the sound. The band played a mostly instrumental set, including a Bear Creek favorite, Sly and the Family Stone's I Want to Thank You (Falettinme Be Mice Elf Agin).  This song was played by the New Mastersounds at last year's Bear Creek and was also played on Saturday by Dumpstaphunk.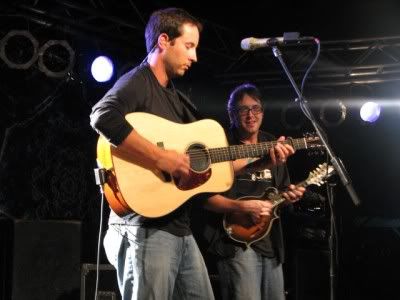 This year's Bear Creek was a tribute to the memory of three members of the Florida music scene that were lost.  The mainstream news had a field day with the story of Rachel Hoffman, the 23 year old college grad and Tallahassee resident who got arrested for a non-violent drug infraction and was then set up to be an informant by the Tallahassee Police. Rachel was promised dropped charges if she conducted a sting to bring down two big time drug dealers she had never met. The sting consisted of a massive drug deal, including thousands of dollars in cash and a handgun. Rachel had neither experience with the hard drugs involved, handguns, nor any formal police training.  The drug deal went wrong, and Rachel ended up losing her life. This situation was horribly mishandled by the Machiavellian Tallahassee police, raising questions and ethical issues across the country.
Rachel was a good friend of the Tallahassee-based extended family behind Bear Creek. She was known for wearing a large purple hat around to concerts, so in her honor hundreds of similar hats were given out during a tribute to her by the band Dubconscious. Even the main amphitheater at Suwannee took on the name the Purple Hat Amphitheater for the weekend and perhaps forever.  There was a bittersweet feeling I had whenever I saw a young women grooving in Rachel's purple hat; I felt Rachel's spirit dancing in the crowd with us. Though the event was tragic, Rachel's friends say she would want her memory celebrated with light spirits and smiles; which was exactly what happened.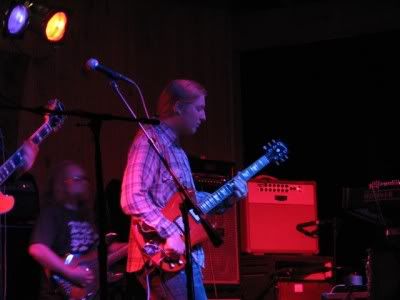 The Festival also honored the passing of Floridians Bill Ector, a founder of Hittin' the Note Magazine, musician and loyal supporter of the Allman Brothers Band. Also honored was the memory of Ted Freed, a Tampa resident who founded the production company Rising Jupiter. Ted Freed helped to nurture the music scene in Tampa Bay, having supported many local musicians and driven much of their success. Ted threw a big fall festival called Euphonia Festival and one like it has been happening every year since, with Bear Creek being the latest and perhaps greatest incarnation.
An event like this takes the work of many talented people, on and off the stage, Paul Levine from Big IV productions was the main person behind the festival and ran the show like a well oiled machine; publicity help came from grassroots marketing mastermind Seth Weiner and his army of perfectly organized volunteers.
Having learned from throwing this same festival once before, the event went so smooth it seemed almost to run itself.  Bear Creek had a particularly extensive visual arts section which included everything from mind blowing, stucco sculptures by Tampa artist Bean Spence, to paintings by Vorcan art that actually came to life with 3D glasses. There were over 14 visual artists in total, which together had a structure completely covered with beautiful artwork that created a visual fantasy world.   This festival had more live paintings, per performer then almost any other I have been to, providing an outlet for the often under appreciated visual artist.  It was beautiful and intriguing to watch the paintings unfold before my eyes; the music becomes a soundtrack for the artwork and vice-versa.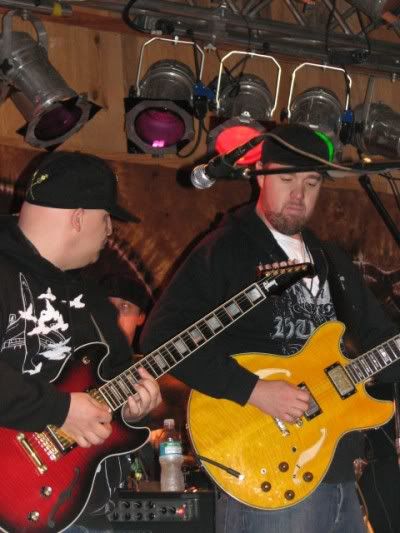 Bear Creek is an extraordinary festival in many ways; in how it lacks the music business pretensions found at other events, its prime location and its perfect timing, but the music is what makes it particularly unique.  I remember my friend coming back from Bonnaroo years ago and saying, "if I hear one more high pitched guitar solo I think my ears will bleed." Bear Creek is bold in that it is a funk and soul festival, with southern rock, bluegrass and electronica mixed in.  The waling soulful organ and funky bass kept thumping infectious patterns all weekend long, giving the festival goers a new appreciation for rhythm and well constructed bass lines.  The festival was a venerable who's who of the Florida music scene, while still truly feeling like home. It was also a heartfelt tribute to those lost over the past year and honored these spirits the way they would have wanted, as one big celebration.