Tea Leaf Green: TLG is another band that's been using podcasts to offer both fans and prospective fans an opportunity to hear a free compilation. The frequency of the band's offerings are more sporadic, but the quality of both the sound and performance of the first seven editions cannot be denied. And props to TLG for affording a community of slackers the opportunity to download all seven editions at their leisure.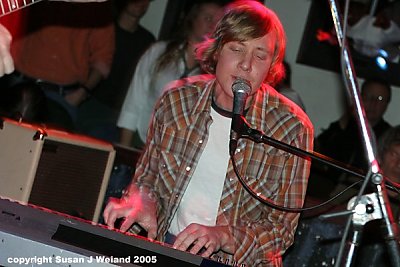 Everyday Companion: Whereas the first two entries are from bands promoting themselves, Everyday Companion's (EC) podcast is a fan-produced entry. In just about seven months, the folks at EC have released 30 kickass compilations of the best Widespread Panic has to offer. Ted Rockwell, one of the founders of EC, acts as DJ for the podcasts, adding brief introductions to all the tracks. One of the benefits of being an unofficial podcast is that EC doesn't focus on just the new Widespread Panic material; instead they jump around to cover all 20 years of the band's existence.
Nugs.net: The granddaddy of all Internet audio sites puts out a "nugscast" about once a month, usually chock full of the finest our genre of music has to offer. This month's nugscast, for example, features choice tracks like 46 Days by Trey Anastasio with Robert Randolph sitting in and the Disco Biscuits' Basis For A Day from a recent stop in Denver. The nugscast has a big advantage: It's also a product of livedownloads.com, the only remaining quality pay download site.
Cold Turkey: Relix Magazine and Jambands.com combined forces — Justice League of America style — to put out a monthly podcast called Cold Turkey. Mike Greenhaus and Benjy Eisen, two incredible writers who show a genuine sense of humor, compile and narrate these podcasts. Cold Turkey features a great mix of music, news and interviews with all your favorite bands. If there is a great festival or an up-and-coming band, you can be sure Cold Turkey will get the scoop.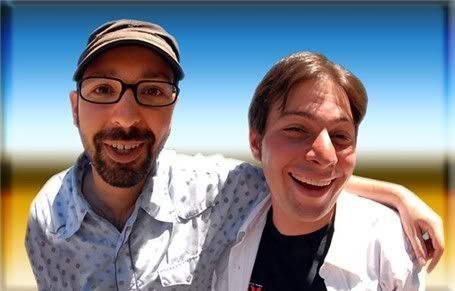 Smell The Glove: Once a month, freelance writer & photographer Andy Tennille drops a new edition of Smell The Glove, our parent company Glide Magazine's exclusive podcast series. The seven editions that have been released so far cover a wide variety of music, from Widespread Panic to Magic Numbers to The Court and Spark. Definitely worth checking out, and if not, Glide will cut off our allowance.
The Frow Show: Double J Jesse Jarnow has a podcast of his own to give you a sample of his eclectic taste in music — The Frow Show is one of a number of fine podcasts put out by Ropeadope records. Odds are you haven't heard of many of the bands found in a typical version of the Frow Show, but that's a good thing, as we all need to be exposed to new music. One of the only problems with Frow Show is the lack of new editions: The ninth edition came out last week while the eighth edition came out in late July. Kick down so we can get down, Double J!
Outsourced Podcasts: I couldn't end this column without giving a shoutout to Newmradio, who has done a fine job putting together the poscasts for this here blog, Hidden Track. Newman's been podcasting forever on his own site and not only delivers incredible music you may have never heard of, he also comes up with terrific titles for his podcasts. I mean how can you not want to download something called Caramelized Underpants?
So after all that, what are your thoughts on podcasts? Do you ever download and/or subscribe to them? Sound off below, we'd love to hear it…