The hearts of all the little boys and girls who grew up with Star Wars on their brain collectively broke on December 23, as the news broke that beloved icon Carrie Fisher suffered a heart attack aboard her flight returning home from London. While some surely had hope Fisher would pull through in a holiday miracle, today she finally passed into the next life at the age of 60.
Fisher seemed destined to get into show business at an early age, as her parentage included the effervescent Debbie Reynolds (Singing in the Rain) and singer/actor Eddie Fisher (Bundle of Joy). Her parents split after four years of marriage when her father left Reynolds for her best friend Elizabeth Taylor, subsequently leading to the type of scandal he would never bounce back from.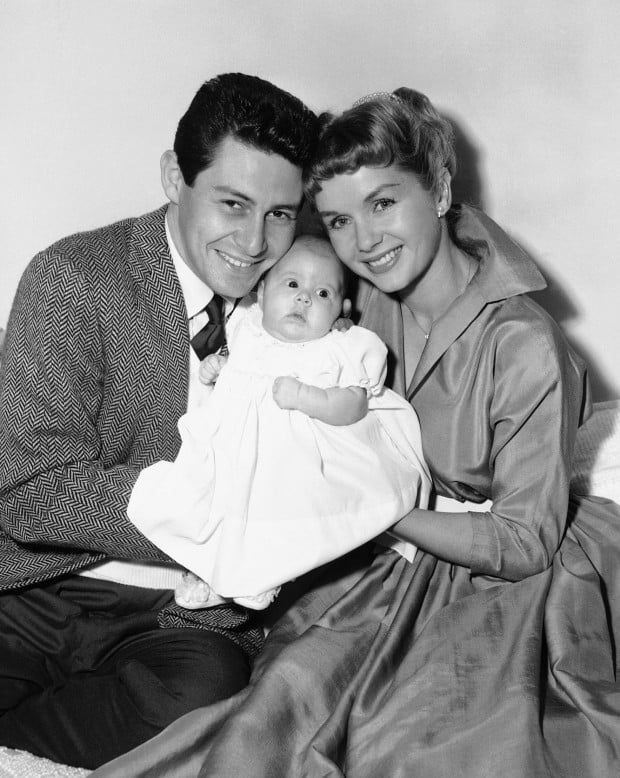 Fisher spent much of her early life reading as much as she could get her hands on, eventually writing poetry and prose of her own while attending Beverly Hills High School. She never graduated as she landed a role in her mother's production of Irene on Broadway. There would be a brief interlude where she attended theater school in London, though at the age of fifteen she was well on her way to stardom. Her film debut came in Shampoo, starring Hollywood legend Warren Beatty. It was soon after the release of the film that she gained her role as Princess Leia, cementing a new idea of what a Princess could be.  Fisher's portrayal of the feminist icon would be what catapulted her into stardom, leading to a party lifestyle that would inspire her novel Postcards from the Edge, later adapted into a film starring fellow superstars Meryl Streep and Shirley MacLaine.
Fisher continued to act in both large and small roles throughout the 80's and 90's frequently playing herself or someone like her, satirizing her fame and  showcasing a sense of humor that really defined Fisher in a way that kept her on a pedestal far and away from her famous counterparts. While her film roles will always be memorable, it was really her script work that defined her career. If you saw a movie from 1990-2005 (including pop culture favorites such as Hook, So I Married An Axe Murderer, The Out of Towners, and Star Wars Eps I-III)  there's a good chance she worked on it.
Her latest work, autobiography The Princess Diarist recently revealed that Fisher had an affair with co-star Harrison Ford during filming of Star Wars Episode IV. Other famous beaus include Paul Simon and Dan Aykroyd. It was her relationship with talent agent Bryan Lourd that led to the birth of her daughter, actress Billie Catherine Lourd (Scream Queens).
There will no doubt be a giant Leia shaped hole in the universe with the passing of Carrie Fisher. While we can take solace in the immense talent she has left us in the form of her work, we will miss the woman who taught so many of us that it's not only ok to be strong, smart, and loud, it's also imperative in this world to be better. To want more and to work tirelessly to achieve goals and dreams that always seem to be hiding from us. Fisher's star power was too big for this world, and now we must say goodbye as she joins the rest of our fallen idols in a galaxy far, far away.