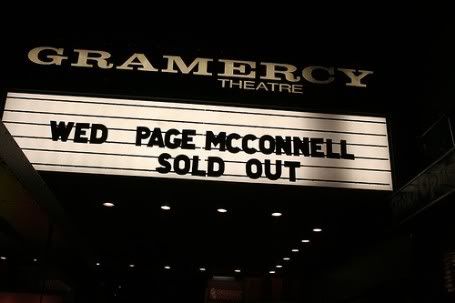 Each of Page's players pulled their weight, including a show of force by former Mike Gordon engineer Jared Slomoff. Some of you may think, "Hey, you're gonna play with Mike's fucking dude and not Mike himself?," but Slomoff did it all, playing electric piano, singing incredible harmonies and shredding key guitar solos. I'm pretty sure this album and tour is Jared's first real gig, but he won't stay unknown for long. Ironically, he came into the Phish world due to his vast knowledge and expertise about film — music is just a hobby for the guy. It's time for a new hobby.
The other guitar player, Adam Zimmon, was a different kind of guitar player. Adam played with the Spam Allstars before joining Shakira's touring band. I was kinda expecting a Hips Don't Lie encore, but it wasn't to be. Zimmon brought a much different guitar style than your typical jamband shred thing, and he brought a much different haircut as well. It's not every show you see a musician in our scene rocking the Ryan Seacrest Meets Ron Wood Meets Beck hairdo. But Zimmon was especially adriot at adding great atmospheric layers to the mix, which isn't to say he couldn't create great solos, they just weren't the stereotypical face-melters that Slomoff was laying down.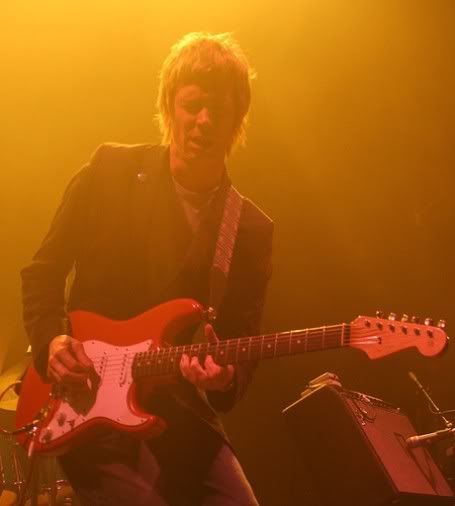 One of the things we looked forward to most about this show was seeing Gabe Jarrett play drums again: Jarrett showed intense chops in his days with Jamie Masefield's Jazz Mandolin Project. Legendary jazz pianist and composer Keith Jarrett's son is one of the rare drummers that can sound like he is playing on top of the beat without being obnoxious about it. And we weren't let down at all, as Jarrett added his brand of silky but steady drumming to Team Page.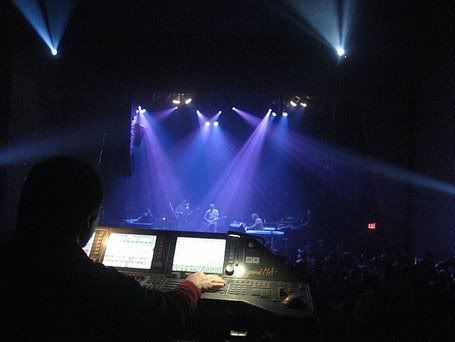 Like any story, this show had a distinct beginning, middle and end. The bookends were nothing short of amazing, but there were definitely moments of boredom in the middle section. Still, this is the band's third-ever gig, and we'll surely give them the benefit of the doubt concerning the butterflies and the chemistry. There's clearly room to grow, and this was as solid as start as we could've imagined.
But between the music and the crowd and the intermittent bits of nostalgia, this shit was the shit. We love listening to Page sing and play, and this band was always ready, willing, and able to improvise. The new album will grow on you more and more with each listen, and it was great to see the songs played to their full potential in concert. We're getting goosebumps just thinking about how these guys might progress given a few tours under their belts.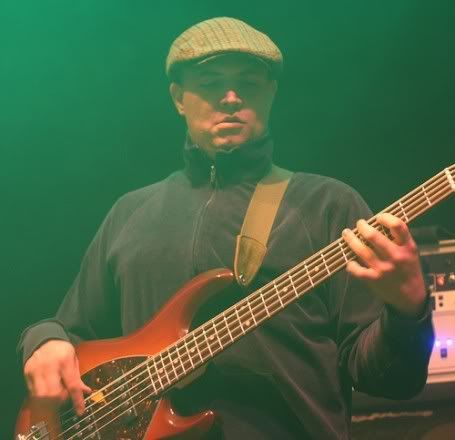 Wednesday night's experience was the exact opposite of the day when Trey Anastasio showed the world his Voltz at Higher Ground on April Fools Day in 2005. We left that show bummed about Trey's future, while tonight we left with high hopes for Pagey Piano. Now this isn't the type of band we would tour around with, but we certainly will be fucking stoked to see them once a tour.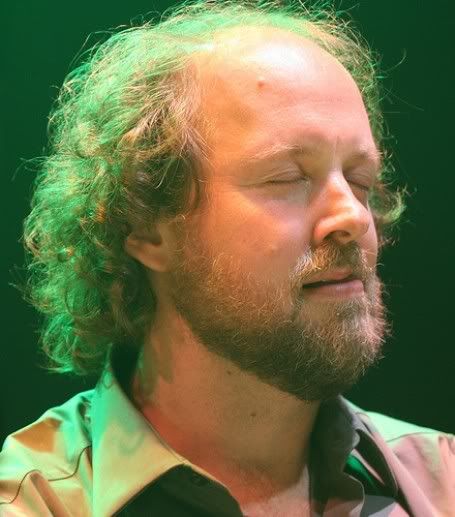 Page played it pretty straight, but the crowd's reaction to the solo, impromptu Strange Design before Everyone But Me in the two-song encore showed us the people still love the chairman. He brought his best new material (though, as our friend Chilly suggested, he left a few songs at home: Poor Leo Dies Of A Heartache Again, No One Asks The Chairman How He Feels Anymore, and My New Shirt Is Stained With Rivers Of Tears), and we're not sure how you could have left with anything but joy in your heart and a smile in your pants.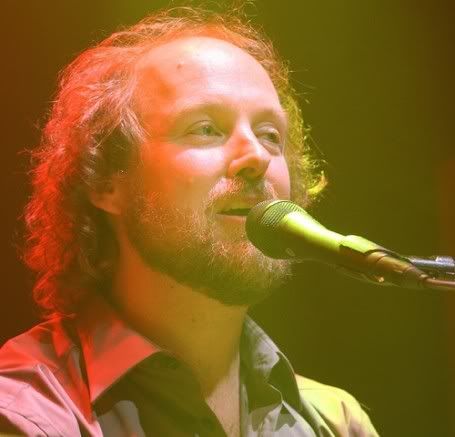 Welcome back to the spotlight, Leo. We'll see you in June at Irving Plaza…
Team Page
April 4th, 2007
Gramercy Theater
New York, NY
Back In The Basement
Runaway Bride
Maid Marian
Heavy Rotation
Complex Wind
Rules I Don't Know
Close to Home
Beauty of a Broken Heart
Enc: Strange Design, Everyone But Me
Click here to stream Page's recent World Cafe performance
All photos by Adam Kaufman, except the lightboard and the full band